Categories
Categories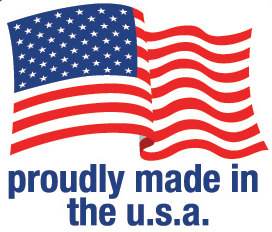 Terms
-In General
Gator products (www.gatorproducts.com) owns and operate this Website. This document governs your relationship withwww.gatorproducts.com ("Website"). Access to and use of this Website and the products and services available through this Website (collectively, the "Services") are subject to the following terms, conditions and notices (the "Terms of Service"). By using the Services, you are agreeing to all of the Terms of Service, as may be updated by us from time to time. You should check this page regularly to take notice of any changes we may have made to the Terms of Service.
Access to this Website is permitted on a temporary basis, and we reserve the right to withdraw or amend the Services without notice. We will not be liable if for any reason this Website is unavailable at any time or for any period. From time to time, we may restrict access to some parts or all of this Website.
This Website may contain links to other websites (the "Linked Sites"), which are not operated by www.gatorproducts.com.www.gatorproducts.com has no control over the Linked Sites and accepts no responsibility for them or for any loss or damage that may arise from your use of them. Your use of the Linked Sites will be subject to the terms of use and service contained within each such site.
-Privacy Policy
Our privacy policy, which sets out how we will use your information, can be found at (https://www.gatorproducts.com/privacy-policy). By using this Website, you consent to the processing described therein and warrant that all data provided by you is accurate.
-Intellectual Property, Software and Content
The intellectual property rights in all software and content (including photographic images) made available to you on or through this Website remains the property ofwww.gatorproducts.com or its licensors and are protected by copyright laws and treaties around the world. All such rights are reserved bywww.gatorproducts.com and its licensors. You may store, print and display the content supplied solely for your own personal use. You are not permitted to publish, manipulate, distribute or otherwise reproduce, in any format, any of the content or copies of the content supplied to you or which appears on this Website nor may you use any such content in connection with any business or commercial enterprise.
-Terms of Sale
By placing an order you are offering to purchase a product on and subject to the following terms and conditions. All orders are subject to availability and confirmation of the order price.
Delivery times may vary according to availability and subject to any delays resulting from shipping delays or force majeure for which we will not be responsible.
-Disclaimer of Liability
The material displayed on this Website is provided without any guarantees, conditions or warranties as to its accuracy. Unless expressly stated to the contrary to the fullest extent permitted by lawwww.gatorproducts.com and its suppliers, content providers and advertisers hereby expressly exclude all conditions, warranties and other terms which might otherwise be implied by statute, common law or the law of equity and shall not be liable for any damages whatsoever, including but without limitation to any direct, indirect, special, consequential, punitive or incidental damages, or damages for loss of use, profits, data or other intangibles, damage to goodwill or reputation, or the cost of procurement of substitute goods and services, arising out of or related to the use, inability to use, performance or failures of this Website or the Linked Sites and any materials posted thereon, irrespective of whether such damages were foreseeable or arise in contract, tort, equity, restitution, by statute, at common law or otherwise.
-Linking to this Website
You may link to our home page, provided you do so in a way that is fair and legal and does not damage our reputation or take advantage of it, but you must not establish a link in such a way as to suggest any form of association, approval or endorsement on our part where none exists. You must not establish a link from any website that is not owned by you. This Website must not be framed on any other site, nor may you create a link to any part of this Website other than the home page. We reserve the right to withdraw linking permission without notice.
-Entire Agreement
The above Terms of Service constitute the entire agreement of the parties and supersede any and all preceding and contemporaneous agreements between you and www.gatorproducts.com. Any waiver of any provision of the Terms of Service will be effective only if in writing and signed by a Director of www.gatorproducts.com .