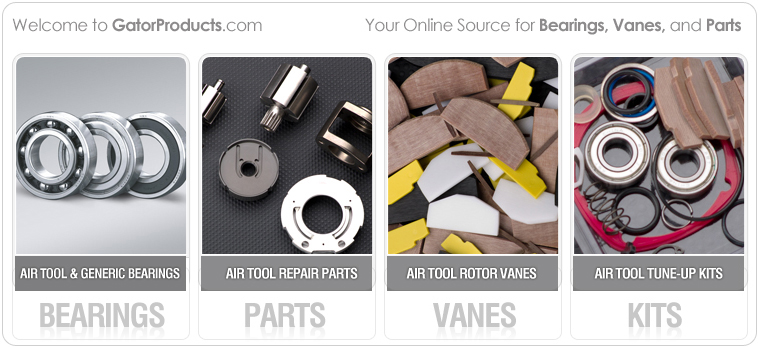 GPI stocks 1000's of parts and will typically ship your order within 24 hours. Registered accounts have full product access which includes pricing, specifications, and quantity price breaks. Please login to access your account.
Gator Products manufactures air impact wrenches and their repair parts:
Rotor Vanes
Tune-Up Kits
Bearings
Air Tool Repair Parts
All of our products are manufactured in the USA.
Registration Instructions:
If you're interested in registering, please create an account. Once you've registered, call us at 888.247.8665 so we can turn on full access to all items/pricing and give you a quick demo. The site will show "real-time" pricing for reference and is also equipped with a shopping cart to accept orders. The checkout process will not accept direct payment but will accept a purchase order number. We will process the orders off-line based on the terms you already have established with us. If you need help registering, please contact Gator Products at 888.247.8665. You may also want to review our FAQs for additional information. Call us with any questions/comments you have about the website.